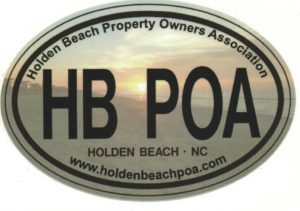 Survey Results
Meet the Candidates Reminder and
Board of Commissioners' Meeting 
October 2019
You can view the results of the 2019 Community Survey by clicking here.  The survey is still open, these are the results as of October 16. We have had excellent participation.  Over 400 people have taken the survey so far.  We appreciate everyone who took the time to share their thoughts.
This election season we again asked the candidates questions about issues facing the Town of Holden Beach.  They have responded and the results are available here. 
Remember, Meet the Candidates Night is this Friday at 7:00pm at Town Hall.  You may ask the candidates your questions.  We will have hard copies of the survey results and the candidates' responses on hand.
The Town of Holden Beach Board of Commissioners met Tuesday, October 15 for their regular monthly meeting.  Click here for the meeting summary. The audio of the meeting is available here on the Town's website.