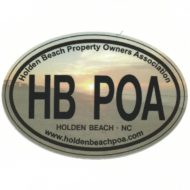 Board of Commissioners' Public Hearing and
Regular Meeting Follow Up
August 2023
Click here for the Meeting Packet    Click here for the audio
TOWN OF HOLDEN BEACH
BOARD OF COMMISSIONERS' PUBLIC HEARING/REGULAR MEETING
HOLDEN BEACH TOWN HALL – PUBLIC ASSEMBLY
TUESDAY, AUGUST 15, 2023 – 5:00 P.M.
Commissioner Murdock was not in attendance due to illness.
PUBLIC HEARING: Final Application for the Block Q Restroom Facility as Part of the 2023 – 2024 Public Beach and Waterfront Access Grant No public comments.
REGULAR MEETING:
1.    Invocation
2.    Call to Order/ Welcome
3.    Pledge of Allegiance
4.    Agenda Approval Moved item #11 to #8.A, deleted item #12.  Approved as amended.
5.    Approval of Minutes All approved.
a.     Minutes of the Special Meeting of July 18, 2023
b.     Minutes of the Public Hearing/Regular Meeting of July 18, 2023
6.    Public Comments on Agenda Items Click here for written comments.
·      Clayton Robinson speaking for cabana companies.  Wants to change the hours canopies may be placed/removed on the strand due to heat.
·      Tracey Thomas – Wants to understand how the proposed loan for the sewer station went from $2M last month to $5M this month.
·      Tom Myers – concerned about the Town's borrowing for the lift station and the large budget variance.
·      Brent Shaver – does not want the Town to spend money on Sailfish Park, use it for other needs.
7.    Police Report – Chief Dixon July was a busy month.  Crime increased.  Traffic citations also increased.
8.    Inspections Department Report – Inspections Director Evans Busy as expected.  Sees trend of increased remodels.
8A.  Alan addressed that the public is concerned about the money being spent.  He compared taking out a $5M loan to getting a new credit card with a high maximum.  You don't plan to spend to the maximum amount but you could if needed.  The Town has done a lot of communication with the State and Federal representatives and friends.  He thinks that in 6-8 weeks we will possibly have good news on some funding.
9.    Discussion and Possible Action on the Final Application for the Block Q Restroom Facility as Part of 2023 – 2024 Public Beach and Waterfront Access Grant (Block Q) – Assistant Town Manager Ferguson This is an application for the grant.  The deed restrictions are for 25 years on the three parcels where the bathrooms and parking will be.   Motion by Rick Smith, second by Commissioner Arnold.  Passed unanimously.
10. Discussion and Possible Action on Resolution 23-11, Resolution Authorizing the Negotiation of an Installment Financing Contract and Providing for Certain other Related Matters Thereto – Assistant Town Manager Ferguson The Public Hearing will now be at the September 19 Regular Meeting.  The $5M amount is the maximum amount estimated to be required.  The $2.7M EPA Grant may still come through, but the Town is going to the LGC for the $5M on October 3rd and hoping for the grant but asking for the full amount in case.   Motion by Commissioner Arnold, second by Commissioner Dyer.  Passed 2-1 with Commissioner Smith voting No.
11. Discussion and Possible Action on Identifying Additional Sources of Funding for Sewer Lift Station – Mayor Holden  Moved to Item 8A.
12. Discussion and Possible Action on Town of Holden Beach Code of Ordinances, Section 94.06: Placing Obstructions on the Beach – Commissioner Murdock    Item removed from agenda.
13. Public Comments on General Items
·      Bev Compton addressed Candidates Night which has historically been sponsored by HBPOA.  Because HBPOA has several Board Members running for the BOC, the League of Women Voters (LWV) will do Candidates Night this year to avoid the perception of bias or favoritism.  The scheduled date is October 20.  Candidates need to reply to the LWV email with their available dates.
·      Tracey Thomas remarked on the Mayor's comments and does not think the Town finances should be compared to a credit card maximum.
14. Town Manager's Report  The Canal Dredging in Harbor Acres will occur this winter.  It is a small project for some hot spots.  Lockwood Folly Inlet dredging will occur this winter. The Corps will pay for 80,000 cubic yards (cy) and there is another in 60,000cy in the bend widener for 140,000cy total to be placed on East End from Amazing Grace to the Winding River Clubhouse. The State will pay for 75% of the additional sand with the County and Town covering the remainder.  The funds have already been transferred.  Ocean Blvd. resurfacing – he is "sketchy" with the details, but DOT survey work is starting 9-11-23 with construction beginning in November.  The Grand Strand Area Transportation (GSATs) meets Friday and should have more details.
15. Mayor's Comments He is on GSATs and has no other info.  Be ready for Hurricane season.  Be careful with the heat.  School starts soon and buses will be on the island.
16. Board of Commissioners' Comments
·      Rick Smith – ADA work is coming along.  Lots to do and under a time limit.  Thankful for the rescue of the local divers.
·      Commissioner Dyer – Heat index is high.  Watch the temp of the sand or asphalt for pets.
·      Commissioner Arnold – Thankful for the diver rescue.  Thanked the staff.
17. Adjournment