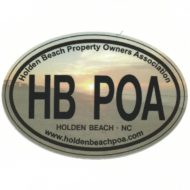 The Board of Commissioners met Tuesday, June 21.  The results of the meeting are below.
2.    Call to Order/ Welcome Commissioners Brown and Murdock were absent due to illness.  Commissioner Murdock participated for part of the meeting via phone.
3.   Pledge of Allegiance
4.    Agenda Approval Voted unanimously to amend agenda to move items #10 and #17 up on the agenda.  Approved as amended.
5.    Approval of Minutes Minutes approved with the correction on May 20 Minutes to change "moral" to "morale".
a.     Minutes of the Special Meeting of April 21, 2022
b.     Minutes of the Special Meeting of April 25, 2022
c.     Minutes of the Regular Meeting of May 17, 2022
d.     Minutes of the Special Meeting of May 20, 20226.   Public Comments on Agenda Items
Pat Cusak: Project Coordinator for Turtle Patrol.  In favor of lighting ordinance.  They lose hatchlings every year due to lighting on the beach. 
John Safelli: President of the Turtle Patrol, supports the lighting ordinance changes.
Ashley Royal: Agenda #14 Strong supporter of private business but not in favor of selling items on the beach strand.  It would be hard to turn away others who wanted to sell things or services.
Jeff Trombly: not in favor of flood lights.
Marti Arrowood: In favor of Sunset Slush pushcarts on the strand.
James Bauer:  Concerned about the Town's finances. Regarding slushies on the beach, concerned about opening the door and where it stops.  Does not think it is a good idea.  Asked what is going on with the pier?  Is there any further information?
Additional Comment posted online.
6A.   Lighting Ordinance changes. Moved up Item Number 10, see below.
6B.   Paid Parking Ordinance changes moved up.  See item number 17 below.
7.    Police Report – Lieutenant Dilworth   Busy summer.  There was no train wreck as mentioned on the report.  Golf cart compliance is improving. Traffic has not required closing the left turn on the bridge. 
8.    Fire Department Update – Fire Chief Todd Call volume is increasing.  Average response time on the beach is 6:56 minutes this year, 7:22 minutes last year.  Three structure fires so far on the island this year.  The on-island station is staffed May 1 until hopefully end of September and is not staffed at night.
9.    Inspections Department Report – Inspections Director Evans Reviewed the presentation in the meeting packet.  The department is required by law and follows the processes prescribed by the State and the Town.  There are four people in the department.
10. Discussion and Possible Approval of Ordinance 22-13, An Ordinance Amending the Holden Beach Code of Ordinances, Chapter 92: Nuisances (Outside Lights) – Mayor Pro Tem Smith Motion to approve to be effective January 2023, approved unanimously.  Read the approved ordinance here to make sure you are in compliance.
11. Discussion and Possible Action on Town Landscaping Contract with Coastal Creations – Assistant Town Manager Ferguson Unanimously approved Option #2 to keep the status quo on the North side of bridge, no additional landscaping.
12. Discussion and Possible Approval of Ordinance 22-14, The Revenues and Appropriations Ordinance for Fiscal Year 2022 – 2023 – Town Manager Hewett This is the Budget for 2022-2023.  Approved unanimously.
13. Discussion and Possible Approval of Contract with the Department of Transportation for Bike Lanes on Ocean Boulevard – Town Manager Hewett  Approved unanimously.
14. Discussion and Possible Action on Request by Sunset Slush Classic Italian Ice to Utilize Vending Carts on the Beach Strand – Commissioner Dyer Owner made a presentation on their business. By consensus, Town staff will bring a proposed ordinance change to the next meeting.
15. Discussion and Possible Action on Status Update for Wetland Delineation of Marsh and 800 Block Lots – Commissioner Murdock Handled by Commissioner Kwiatkowski in Commissioner Murdock's absence.  By consensus, the Staff will bring back a determination of how many golf carts and/or regular vehicles could potentially be parked along the marshes and in the 700 and 800 blocks. Bulkheading would be required.
16. Discussion and Possible Action on Ordinance 22-15, An Ordinance Amending Ordinance 2113, The Revenues and Appropriations Ordinance for Fiscal Year 2021 – 2022 (Amendment No. 18) – Town Manager Hewett Housekeeping budget amendment to recognize paid parking revenue and expenses.  To date, Paid Parking has had $166,749 in revenues and $37,412 in expenses.  Passed unanimously.
17. Discussion and Possible Action on Addressing Paid Parking Issues Identified by the Town Police Department – Commissioner Kwiatkowski
a.     Ordinance 22-16, An Ordinance Amending the Holden Beach Code of Ordinances, Title VII: Traffic Code Amends where you can park from 2-5am.  Also adds additional signage clarifying parking.  Motion to approve signage unanimously approved.  Motion to adopt 22-16 which changes overnight parking.  Approved unanimously.
18. Discussion and Possible Setting of Date to Hold Interviews for Vacancies on Town Boards – Town Clerk Finnell The Board will hold interviews for Town Board vacancies prior to the July 19 Regular Meeting.  Agreed by consensus.
19. Discussion and Possible Action on Bonus Proposed by the Board – Town Manager Hewett Unanimously authorized a $750 bonus for staff to be paid this month.
20. Discussion and Possible Action on Updating Section 2. Administration and Maintenance of the Personnel Policy and Updated Salary Ranges – Town Clerk Finnell  Unanimously approved increased salary ranges.  Agreed to not automatically make increases, policy will stay as it is.
21. Discussion and Possible Action to Request that the Planning & Zoning Board Evaluate and Propose any Appropriate Changes to Ordinance 94.03, Frontal Dune Policy and Regulations, in Particular §94.03(C)(2) Regarding Walkway Policies that Limit Construction South of the Frontal Dune as Defined in §94.03(A) With the Exception of Property Owners with Lots that Have More Than 300 Feet from the Seaward Toe of the Frontal Dune to the Last Line of Natural Stable Vegetation and Also Advise the Board on the Suitability of Moving Portions of §94.03 to Chapter 157: Zoning Code – Commissioner Kwiatkowski Approved by consensus.
22. Public Comments on General Items
Ashley Royal:   Works with the Planning Department and feels they are doing their difficult job very well.  He does not support bulkheading to allow more paid parking.  Also encouraged them to move slowly to allow peddlers on the strand.
23. Town Manager's Report Work on the FEMA Storm Damage Repair Project "Central Reach 2" is complete, hoping for a final inspection in July. Seagull St. paving should be starting at anytime.  The RFQ for engineering for the Pier and Block Q is out and due back June 24.  Food Trucks have started at the Pier but are struggling.  Some reservations have been made for the camper spaces the Town owns.  The CAMA grant reimbursement for the for the access parcel is expected next month.   
24. Mayor's Comments  Concerts are going well.  Lieutenant Dilworth gave a  reminder that all fireworks are prohibited.  It isn't just a ticket – it is a misdemeanor requiring an appearance in front of a judge.  Sparklers are the only thing allowed.  It is for fire control.  Be prepared for a hurricane.  Emergency access is needed at the far west end beyond the gate.  There has been a change in the rules for service dogs.  
25. Board of Commissioners' Comments
Commissioner Smith:  Thanks to those who came to the meeting.  Thanks to the staff.  Please no fireworks.
Commissioner Dyer:  The 9-5 Dog ordinance is also for dogs' safety.  They can burn paws, sunburn and dehydrate.  Work on the Pier so far looks great.
Commissioner Kwiatkowski:  Thanks to speakers and staff.  The Town is moving forward on Pier with a RFQ for a plan for the Pier and Block Q.
26. Adjournment