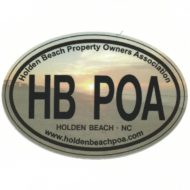 The topic of Paid Parking was discussed at yesterday's HBPOA meeting.  As promised, below are pictures showing the locations of the proposed paid public parking zones based on the maps contained in the BOC's meeting packet, as best we can determine.  Please refer to Tables 1 & 2 (last photo) for a more detailed description of the location and the number and type of parking spaces being proposed in each zone.  In the photos below, the red box is roughly the parking area, and the white box gives the Parking Zone Number  Refer to the Parking Zone Number in the chart (last photo) to determine how many spots are planned, if they are on one side of the street or both, and whether they are Compact or Regular spots.
Click here for the handout from the meeting with the Parking Summary and Impacts for Property Owners.
The BOC will be voting on this proposal at their meeting on Tuesday.   If you want to comment at the meeting you need to sign up prior to the start of the meeting.  If you are emailing comments send them to heather@hbtownhall.com.  Feel free to copy HBPOA at HBPOA@hotmail.com.