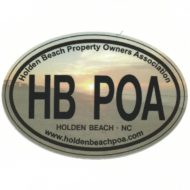 Join us for the Holden Beach Property Owners Annual General Meeting!
This Saturday, September 3, 10:00am at the Chapel!
Get an update on what is happening at Holden Beach.  There is a lot going on!  The Pier, Paid Parking, Bike Lanes, and other topics will be covered.
Learn what the organization has been up to, and network with your fellow members. 
Elections to the Board will be held. 
If you can't join us in person we will be using Zoom.  Here is the meeting link:  https://us02web.zoom.us/j/2513296660