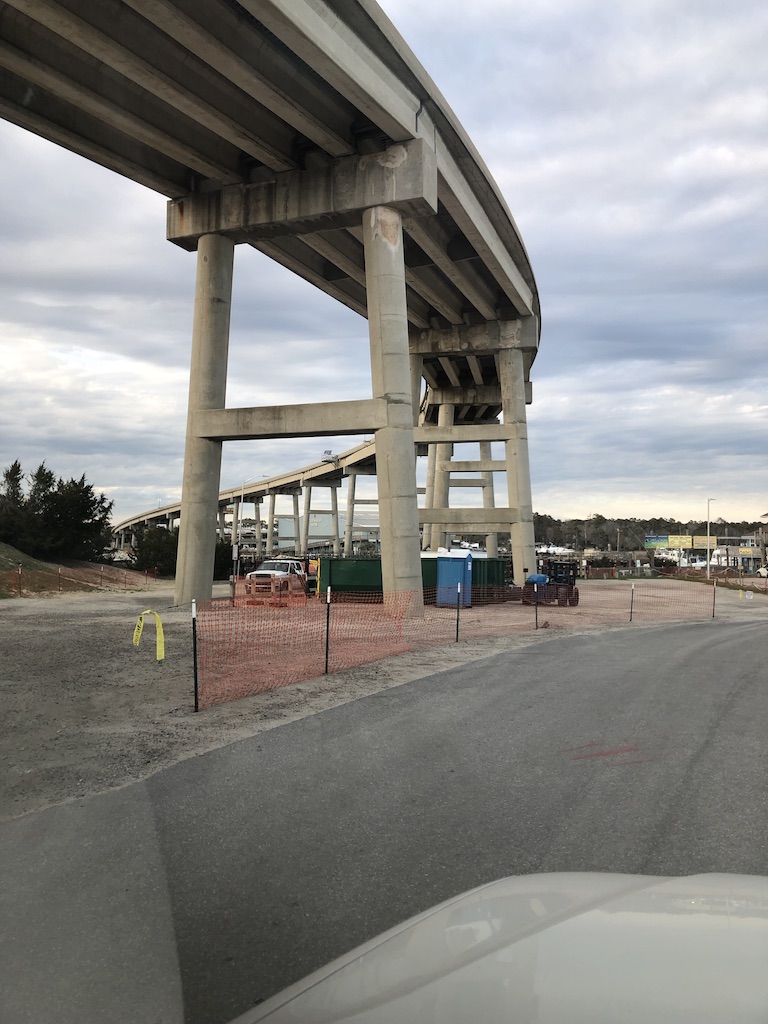 The bridge will be getting some needed work done in the near future.  Unfortunately, the repairs have necessitated the closure of the Boat Ramp and there will be intermittent lane closures while work is done.  Other areas near the bridge may also be closed.  The Town is working to identify which areas will need to be closed and for how long.  It has not been determined what this means for the Days at the Dock Festival, the Summer Concerts, Tide Dye, and other events and activities.  The schedule of work has also not been released.  Estimates run from two months to 18 months.  Lane closures are scheduled to start March 4.
The bridge was built in 1985 and is due for repairs including the deck, the structure, and the portions of the supports below the waterline.  The bridge will also be getting a top railing to improve safety for bikers and walkers, bringing the top of the new rail four feet above the road surface.  NCDOT spoke at BOC meetings this fall and plans to spend $3.3 million on the project as part of the High Value Bridge program.  The contract for the work was awarded and work was supposed to start quickly, but that was not what happened.
We will supplement updates from the Town as needed and as information becomes available.
Need to launch your boat or recover it?  The nearest public ramp is at 1921 Brick Landing Rd. SW, Shallotte 28470.  Click here for more information.