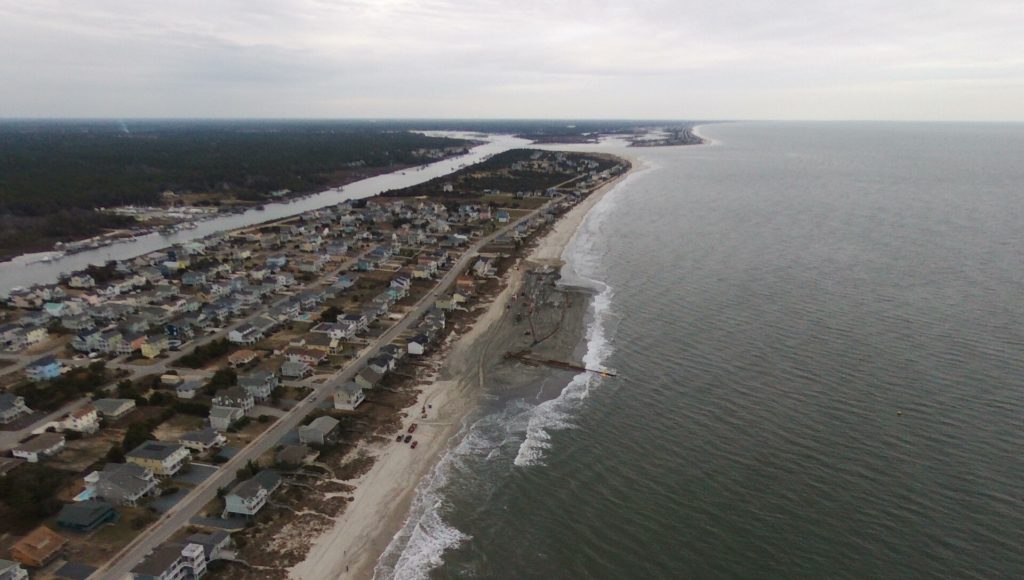 The long awaited Central Reach beach renourishment project has commenced.  Two dredges, the RN Weeks and the B.E. Lindholm are working 24/7 (weather permitting) to deliver sand to the beach.  The boats are alternating mining sand at the site off the west end of Oak Island and delivering it to a transfer station 5000 feet off the beach.  The sand is then pumped onto the beach via large pipes and put in place with bulldozers.  The photos and videos below show the nourishment adding 80′ – 100′ of sand to the beach.
The crews are currently working to add sand east to 240 OBE and then start to move west, going as far as 780 OBW, approximately 4.1 miles overall.
You can watch YouTube drone video flying west over the project here and moving east here (yes, that is a pelican fly-by).
You can track the dredge boats in real time here.  You can also see the shrimp boat Miss Adrianne working near the mining site.  This boat is used to scare turtles away from the intake.
For more information on the Central Reach project check out our Central Reach page.